A new year brings with it a whole new slate of travel opportunities. With 2022 upon us, the open road is calling, and across the U.S. and Canada, new destinations are waiting to be explored. From quirky mountain towns to underrated national parks, artsy cities, island getaways, and theme parks, these are 22 places you need to visit in 2022.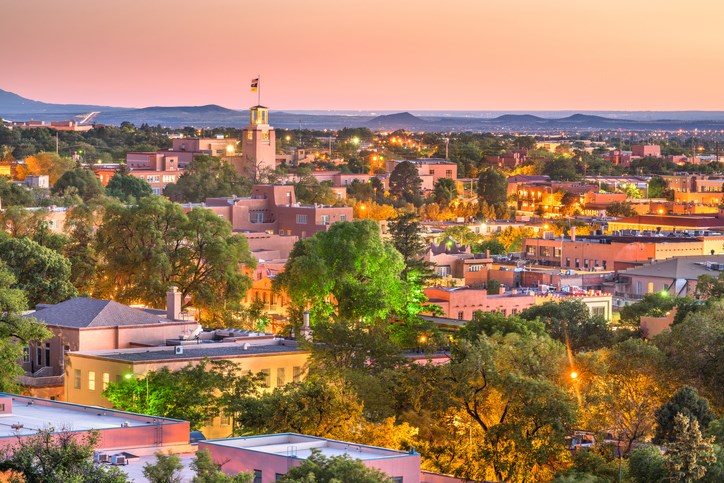 1. SANTA FE, NEW MEXICO
Looking to venture someplace different this year? Look no further than the "City Different," Santa Fe. New Mexico's capital (the oldest state capital in the U.S.) is also a strong contender for its most enchanting. Scented with piñon trees and awash in vibrant art, this tiny mountain town dazzles with more galleries per capita than any city after New York City and Los Angeles, including the immersive art experience Meow Wolf, and the famed Georgia O'Keeffe museum. Along with bucolic hikes in the adjoining Santa Fe National Forest, the city boasts an impressive restaurant and bar scene, rich with local flavors like green chilies and blue corn, and there's no shortage of shopping with boutiques slinging everything from cowboy boots to turquoise jewelry.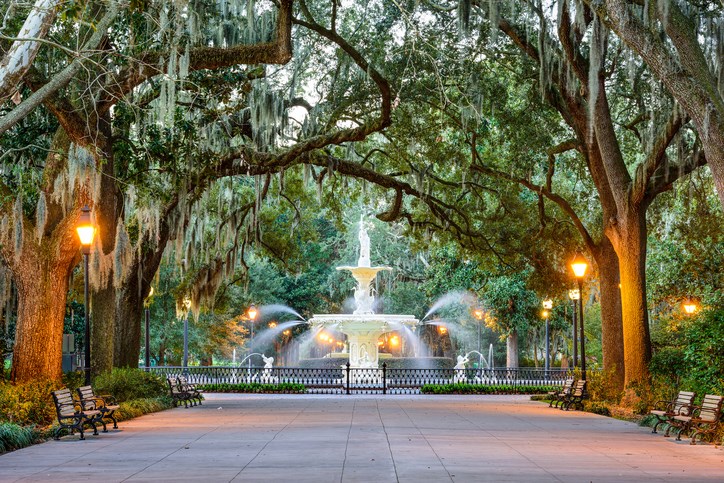 2. SAVANNAH, GEORGIA
Another charming and historic American city to add to your must-visit list this year is Savannah, Georgia. Known for its photogenic Spanish moss, gothic architecture, cobblestone streets, and lowcountry cuisine, the coastal city feels like a mini Charleston or New Orleans, minus the crowds and calamity. You can get cocktails to-go in the downtown district, or dine at the city's most acclaimed restaurant, The Grey, for locally sourced provisions like Carolina Gold rice with ruby red shrimp or quail with country ham gravy. Nature enthusiasts have lots of options, too, whether you're looking for a day at the beach on nearby Tybee Island or a self-guided tour through Fort Pulaski National Monument.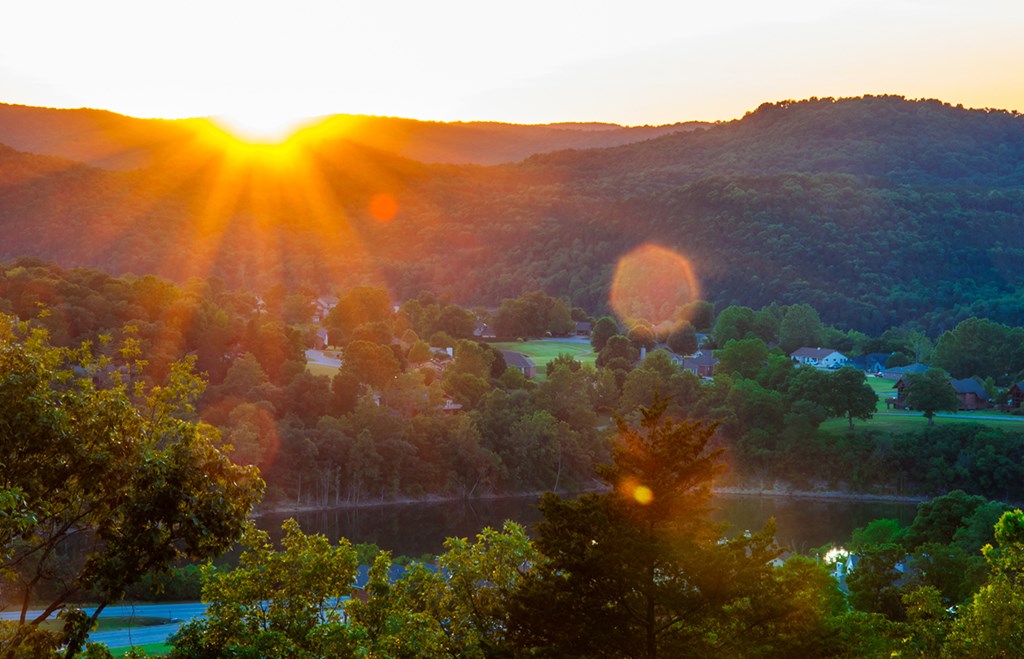 3. EUREKA SPRINGS, ARKANSAS
One of the funkiest little mountain towns in the country, Eureka Springs is full of surprises. Nestled in the Ozarks of northwestern Arkansas, this tiny town has the energy and bustle of a much larger city, thanks largely to its epic, ornate architecture, historic castle-sized hotels, funky eateries, live music scene, and of course, its namesake springs, which sprout up from water fountains throughout the city. There are plenty of hiking trails in the area, ranging from easy to strenuous, along with pristine lakes, eclectic boutique shops, and epic views, especially while sipping cocktails at the Basin Park Hotel or the Crescent Hotel. Fun fact: the latter is allegedly haunted, and the hotel offers nightly ghost tours for those unafraid of the potentially paranormal.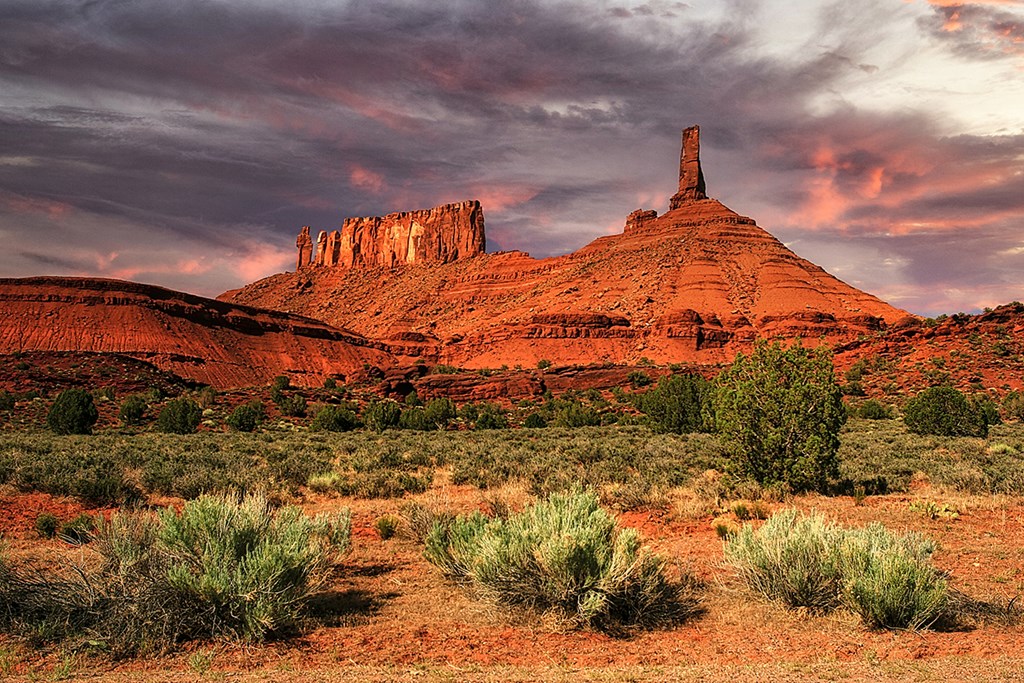 4. MOAB, UTAH
Conveniently located just outside both Arches National Park and Canyonlands National Park in eastern Utah, the small high-desert town of Moab is an adventurer's paradise. An ideal place to visit out after a day of hiking or climbing, the town has lots to offer all its own, from Moab Brewery for house-brewed beers and inventive pub grub, to Spitfire Smokehouse for real-deal BBQ. The town also features an array of kitschy saloons, cute cafes, twee shops, and cool hotel bars, like Josie Wyatt's Grille at the new-ish Hoodoo Moab.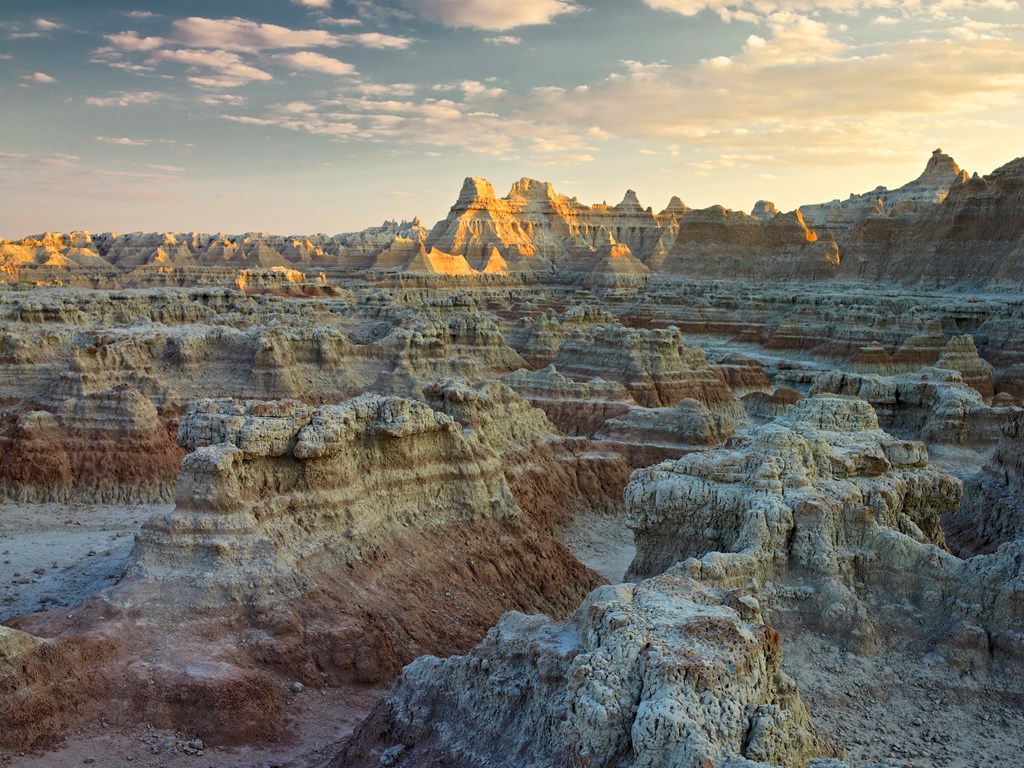 5. BADLANDS NATIONAL PARK
A surreal, other-worldly landscape that looks more akin to something off the surface of Mars, South Dakota's Badlands National Park definitely deserves a spot on your 2022 bucket list if you haven't already been. Or if you have, go again! Located in the western part of the state, it's a terrain filled with craggy buttes, soaring spires, and pointy pinnacles — basically, it looks nothing like what you'd expect of a Dakota. Added bonus, this is the rare national park where visitors are able to hike off-trail and explore literally anywhere their heart desires. Just keep your distance from bison and bighorn sheep!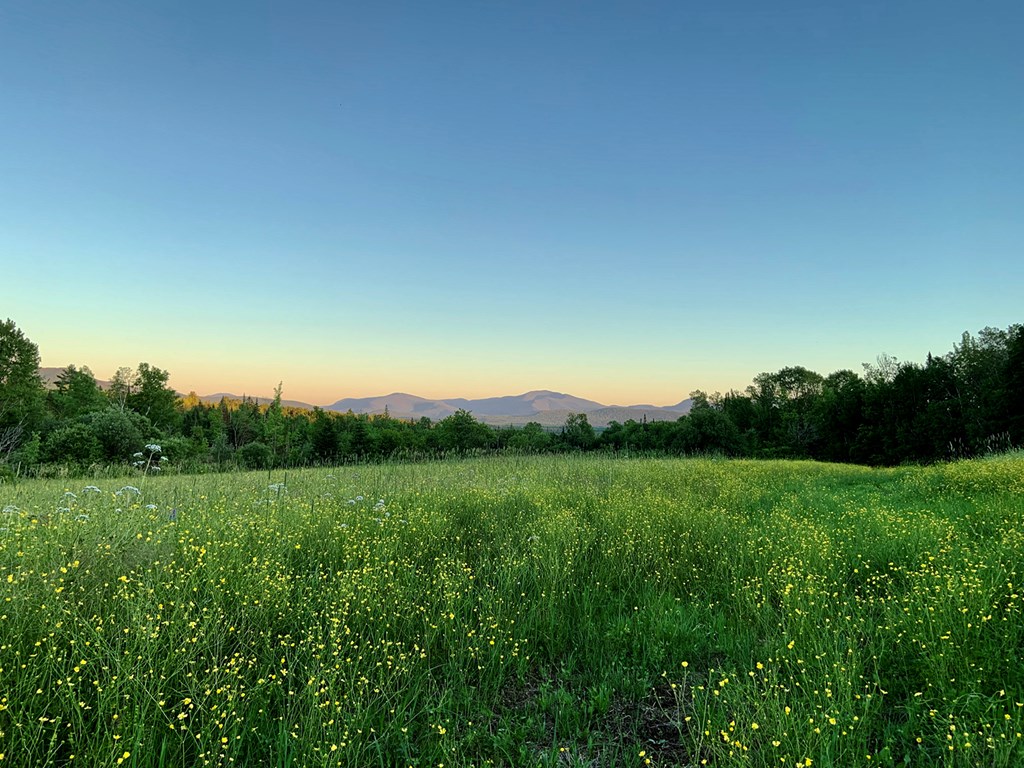 6. NEW HAMPSHIRE
Easily the most underrated place in New England, New Hampshire is a pint-sized state that proves its more about quality than quantity. Within a few hour's drive, you can be strolling along the shores of Rye Beach one moment, and then hiking or skiing in the White Mountains the next. In between, the Granite State boasts pastoral towns like Portsmouth, a coastal cutie bursting with breweries and seafood-centric restaurants, and mountain towns like North Conway, which puts you in close proximity to the state's most picturesque gorges, picture-perfect ice skating ponds, and the tallest peak in the northeast, Mount Washington (don't worry, there's a paved road you can take to drive up, just know that it's pretty arctic and windy up there year round). The state's largest city, Manchester, has its fair share of art galleries, diners, downtown shops, and old-school restaurants as well. The crispy chicken tenders at The Puritan are legendary for good reason.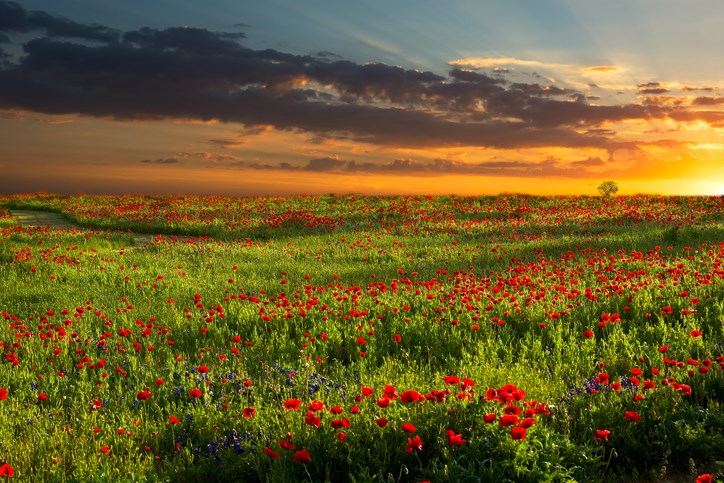 7. TEXAS HILL COUNTRY
Located in central Texas near the cities of Austin and San Antonio, the lush landscape and adorable towns that comprise Texas Hill Country are the rare destination that combines barbecue brisket, glow-in-the-dark paddle boards, sprawling breweries, and actual mermaids. Yes, mermaids. This widespread region is home to towns like Lockhart, San Marcos, Dripping Springs, and Luling, each with its own distinct vibe and flavor. Lockhart, for example, is nicknamed the "Barbecue Capital of Texas," hallowed for institutions like Smitty's Market and Kreuz Market, while nearby Driftwood has The Salt Lick as its barbecue claim to fame. To drink, Hill Country is home to enormous farmland breweries, like Jester King, which specializes in sour ales and artisan pizzas, while wine is another booming local industry all its own. Follow the Dripping Springs Wine Trail for a DIY-style tour of local wineries and distilleries, like Bell Springs Winery and Wetcave Valley Winery. In the warmer months, you can hike through Pedernales Falls State Park or paddle board on the crystal-clear San Marcos River — nighttime paddle board "glow tours" feature glow-in-the-dark boards. The water here is so tropical-blue that San Marcos is home to the Mermaid Society of San Marcos, which hosts annual festivals and mermaid parades, along with "Mer-tini" cocktail competitions.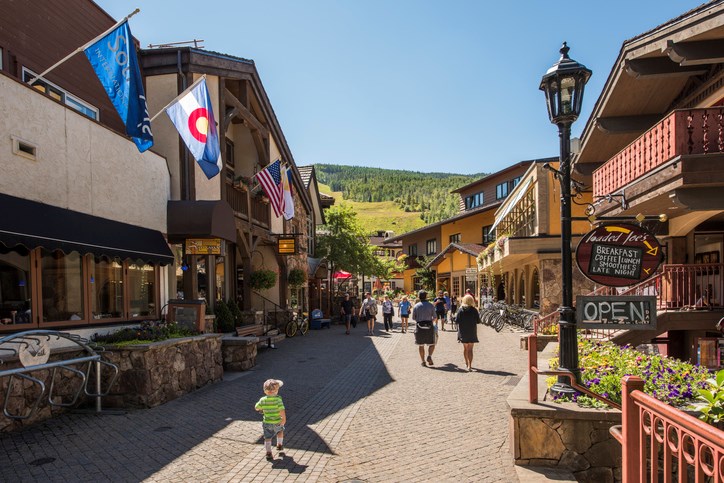 8. VAIL, COLORADO
Can't make it to the Alps this year? Head to Vail instead, and say you did! This Bavarian-inspired mountain town in Colorado is as transportive as it gets, a mecca for wintertime skiing, summertime hiking, and cozy Alpine dining year round. Unlike other iconic ski towns that originated as mining towns, Vail was created in the '60s specifically as a skiing paradise, and that vision remains strong to this day with comfy aprés-ski lodges, fireplaces galore, and fondue-soaked restaurants. Even for those who don't ski, there's plenty of outdoor activities to conquer, from flyfishing and ziplining to mountain biking, tubing, and the epic Forest Flyer Mountain Coaster, a raised alpine coaster that takes you down the mountain in a Go Kart-like vehicle. Be sure and fuel up on Schnapps, pretzels, and Swiss potato pancakes at Almresi, or sauerkraut-heaped bratwursts at Alpenrose. For something more modern, Vail Brewing Co. has a bevy of unique house-brewed beers, and Root & Flower is a cute coffee shop by day, cocktail bar by night.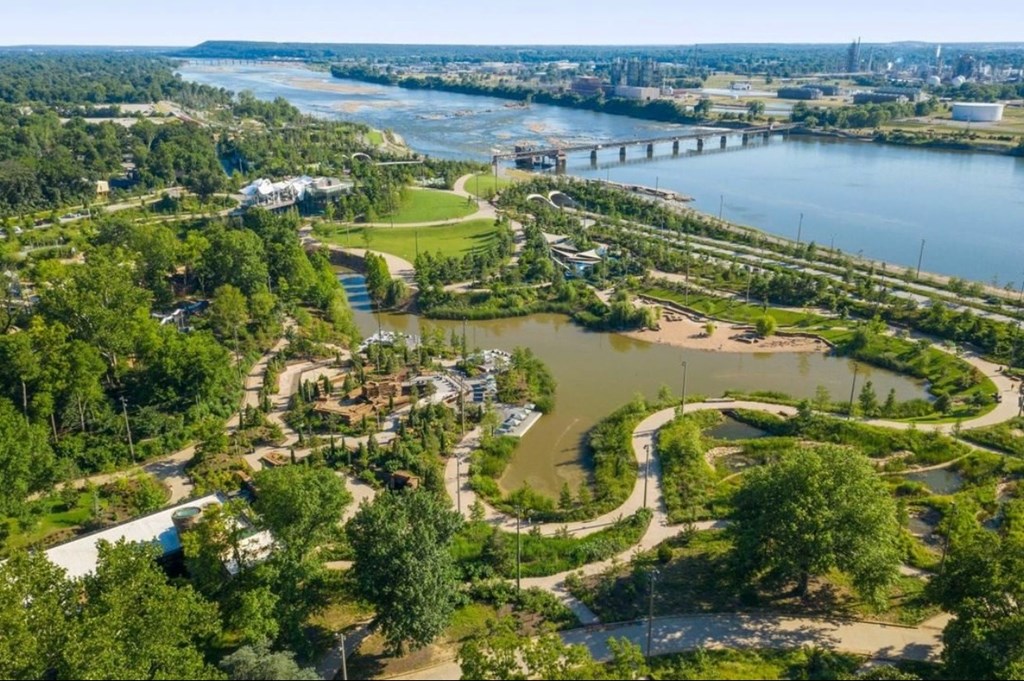 9. TULSA, OKLAHOMA
Among the most pleasantly surprising cities in the U.S., Tulsa is teeming with art, great food, and outdoor adventure. Oklahoma's second largest city, nestled in the northeast region of the state that tends more green and lush, is also home to the second largest concentration of Art Deco architecture in the country (after Miami), and the Philbrook Museum of Art is a hallowed haven of transcendental paintings, Native American art, and destination-worthy exhibitions focusing on everything from Frida Kahlo to Wes Anderson. Tulsa's also got a staggering array of great breweries, restaurants, bars, bakeries, and even nightclubs, including American Solera for funky beers in a chic space, seasonal tasting menus at Farm Bar, elegant pastries at Antoinette Baking Co., and late-night dancing at Club Majestic. Outdoor enthusiasts have plenty to do as well, thanks to the network of hilly trails in the Turkey Mountain Urban Wilderness Area and the ever-growing River Parks Trail System along the mighty Arkansas River.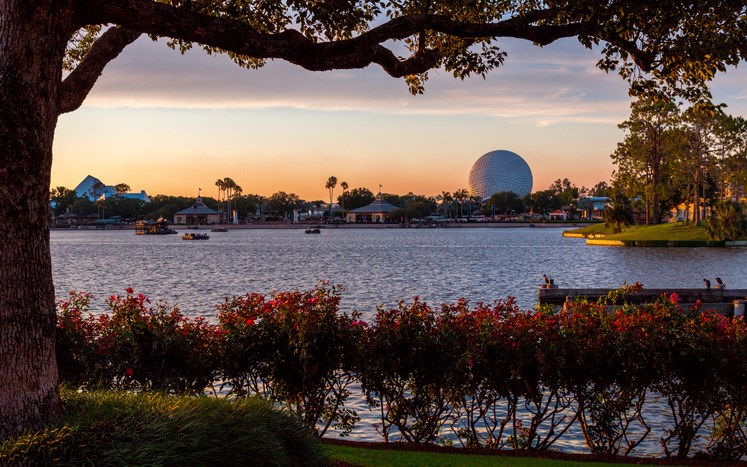 10. DISNEY WORLD
Now that the 50th Anniversary Celebration for Disney World has died down, 2022 is the perfect time to visit the Most Magical Place on Earth. The most famed themed parks on Earth have lots of new additions to discover, including a Ratatouille-themed ride at EPCOT, fireworks shows at Magic Kingdom, Steakhouse 71 at Disney's Contemporary Resort, Moana-themed hotel rooms at Disney's Polynesian Village Resort, and an animation-themed Cirque du Soleil show at Disney Springs. Still to come this year: the wildly anticipated new Star Wars hotel near Disney's Hollywood Studios, a Guardians of the Galaxy ride at EPCOT, and a TRON ride at Magic Kingdom.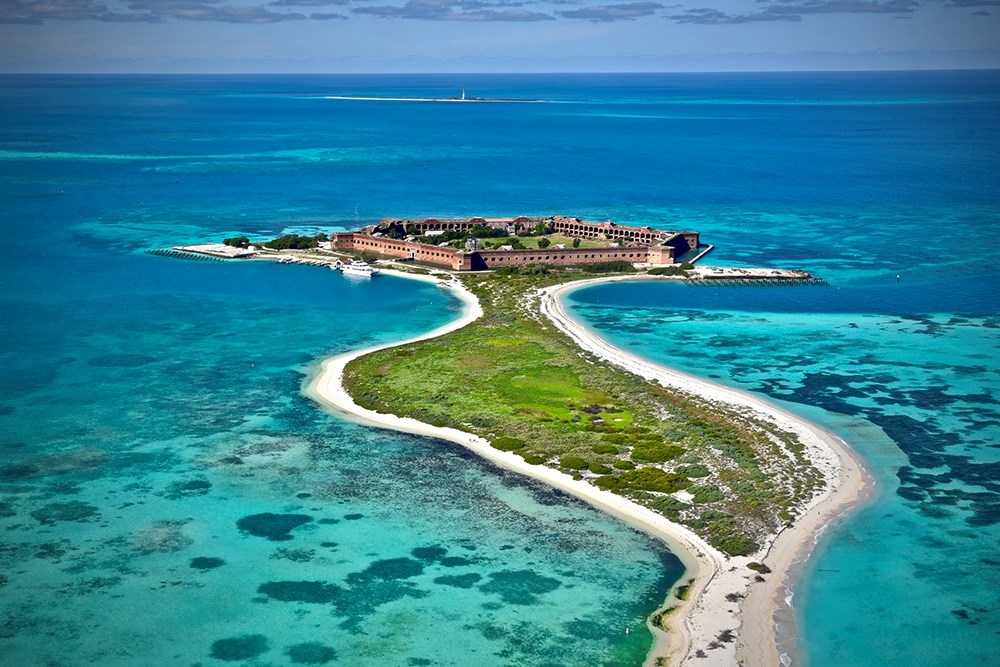 11. DRY TORTUGAS NATIONAL PARK
In dire need of a tropical, exotic getaway? Look no further than Dry Tortugas National Park, an amazing place to visit. Among the most remote, far-flung national parks in the nation, located 70 miles west of Key West, Dry Tortugas National Park is a watery wonderland in the middle of the gulf. The park is 99% water, with just a handful of small keys as land mass. This includes Garden Key, the main stopover for the Yankee Freedom ferry that transports guests from Key West, home to brick-clad Fort Jefferson. Constructed to defend the Southern coast of the U.S. after the War of 1812, the fort has also been a prison before turning into a national park. Today, the fort and the surrounding waters are rich with maritime lore, best seen on snorkel tours around the fort and off the pristine beaches.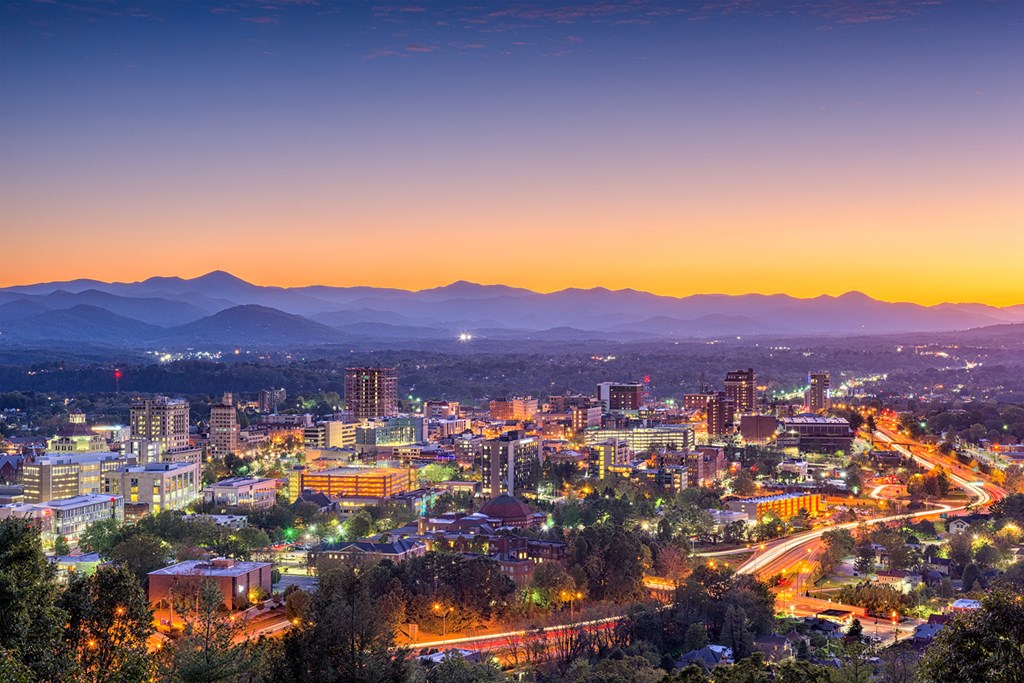 12. ASHEVILLE, NORTH CAROLINA
Though many U.S. cities boast convenient access to nature, you'd be hard-pressed to find a perfect blend of urban and rural adventure like Asheville. Nestled in the valley of the Blue Ridge Mountains, a stone's throw from Great Smoky Mountains National Park, this is a beautiful mountain town with a surprising abundance of big-city amenities. It's got more breweries per capita of just about anywhere in the country, including heavy-hitters like Wicked Weed and Burial, along with chef-driven restaurants like Rhubarb, Cúrate, and Benne On Eagle. You can find down-home comforts at spots like Buxton Hall Barbecue and Vortex Doughnuts, then go high-end with a tour of Biltmore, a hulking estate that looks like a real-life Disney castle. With its easy access to the French Broad River and surrounding mountains, Asheville is also teeming with adventure, from river tubing to hiking on parts of the Appalachian Trail.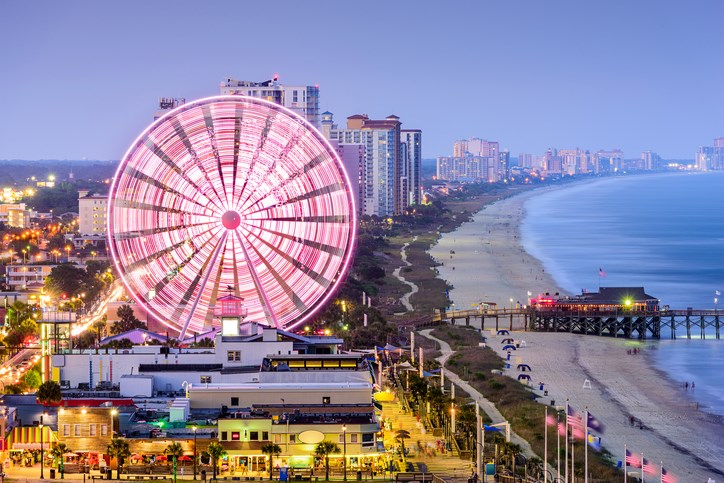 13. MYRTLE BEACH, SOUTH CAROLINA
For a slightly more low-key beach escape than, say, Miami, Myrtle Beach has more of a relaxed vibe and an endearing emphasis on kitsch. This is the kind of seaside town where beach bars are a dime-a-dozen, where mini golf courses outnumber the population, and where pancake houses are curiously abundant. Myrtle Beach comprises the center of the Grand Strand, a lineup of beaches dotted with boardwalks, amusement park rides, and quirky themed experiences like pirate dinner shows. Naturally, this is also a prime spot for seafood, with nautically minded restaurants aplenty.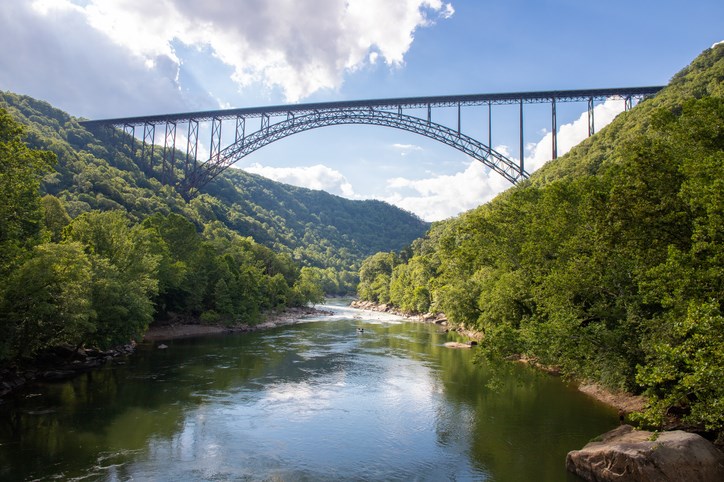 14. NEW RIVER GORGE NATIONAL PARK & PRESERVE
New year, new national park! 2022 is an optimal time to visit America's newest national park, New River Gorge National Park & Preserve (formerly New River Gorge National River) in West Virginia. The mighty New River winds its way through the heart of the park, in scenic towns like Fayetteville, Glen Jean, and Beckley, carving a gorgeous tree-lined gorge in its wake. The river is ironic in that it's not "new" at all, but one of the oldest rivers on the continent. With more than 70,000 acres of protected terrain to explore, it's breathtaking from every vantage point. Unlike canyons in the west, New River Gorge is far more green, providing a fertile backdrop for white water rafting, hiking, climbing, and fishing.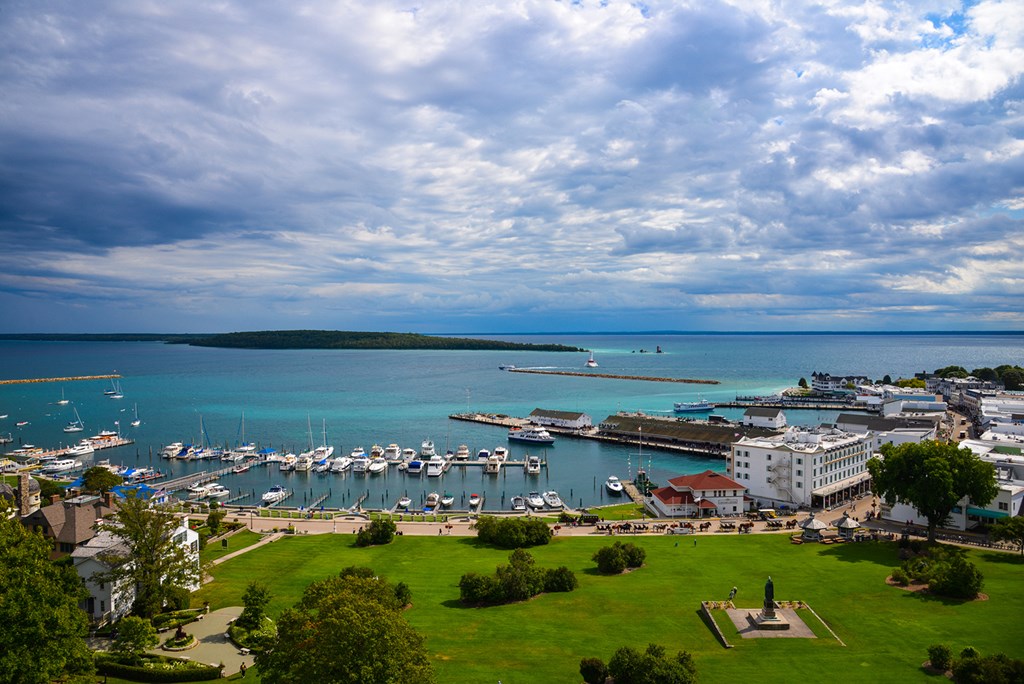 15. MACKINAC ISLAND, MICHIGAN
For a trip back in time, Michigan's Mackinac Island is about as close as you'll get to an actual time machine. A regal, timeworn escape preserved in time, thanks to the island's utter lack of chains or cars, it's a place that force you to relax, unwind, and bask in the simplicity of a bygone era in the Great Lakes. To visit, you'll park your car and take a ferry to the small island where horse-drawn carriages and fudge shops are the bill of fare. Outfitted with quaint B&Bs, as well as the ornate Grand Hotel, a colossal property opened in 1887, your lodging options are plentiful as well. There's plenty to keep you busy on the island, too, including biking, hiking, golfing, a spa treatment, and dining and drinking "downtown" at places like Great Turtle Brewery, Mary's Bistro Draught House, Seabiscuit Cafe, and Mustang Lounge.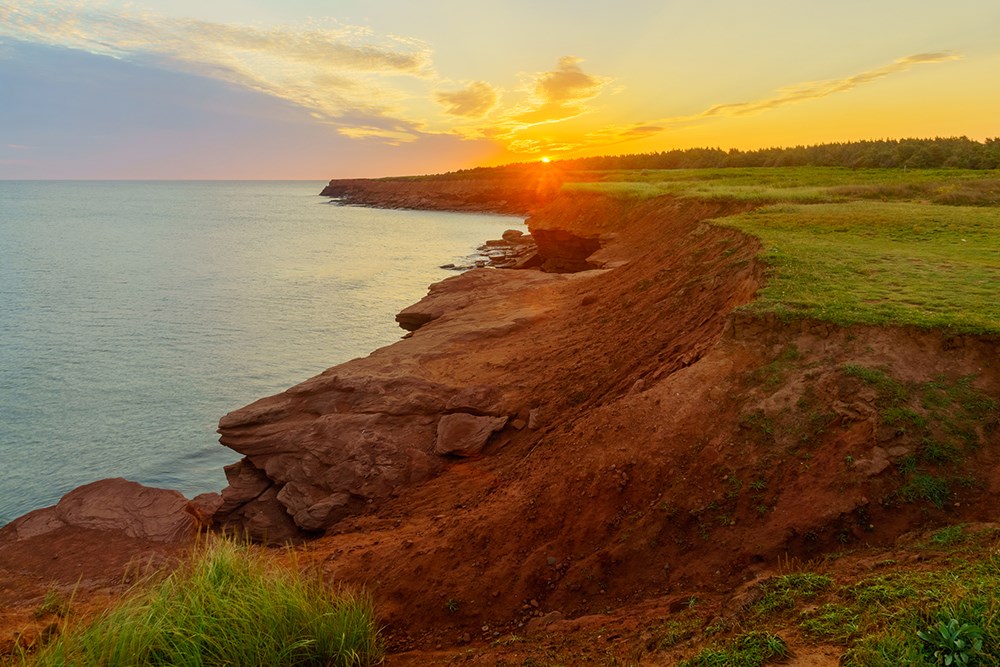 16. PRINCE EDWARD ISLAND
For as small as the province is, Prince Edward Island really packs it in with quirky destinations and attractions. Home to some of the best food and farms in the nation, renowned for its mussels and potatoes in particular, the island is packed with seafood restaurants, lobster shacks, and cute oceanside cafes, especially in towns like Souris and Charlottetown. The island is home to its namesake national park, Prince Edward Island National Park, lined with peaceful maritime trails and serene shores, and other scenic sights like lighthouses are worthwhile destinations in their own right. Be sure not to miss a stop at Cow's, an iconic local ice cream mini-chain, and a stint at Basin Head Provincial Park, an action-packed beach filled with hilly sand dunes, a fisheries museum and a bridge that visitors can leap off of into the water.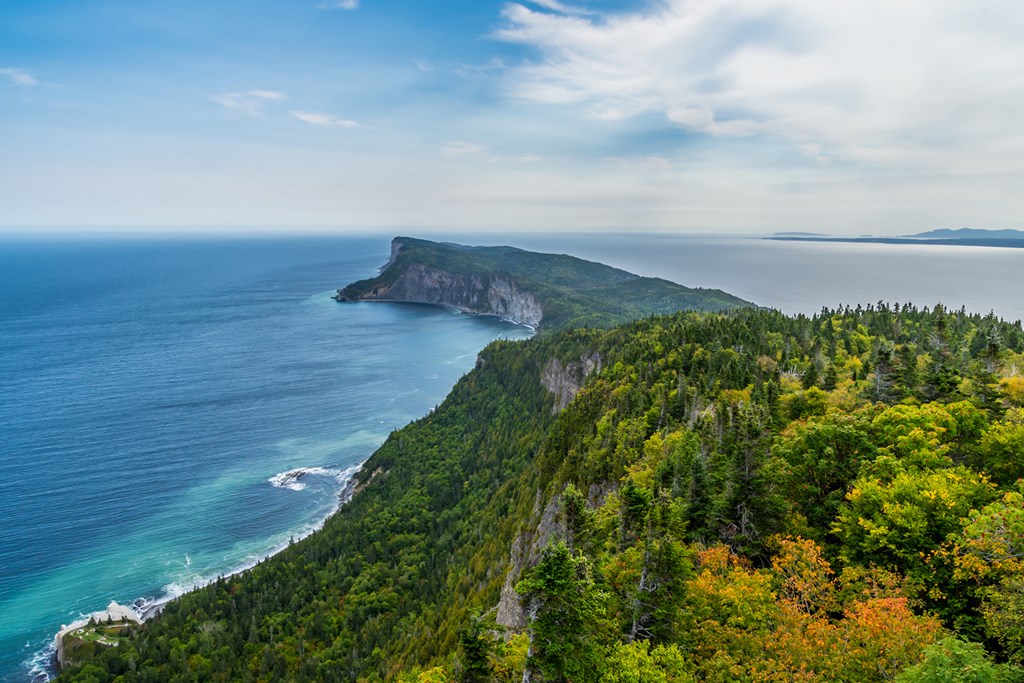 17. FORILLON NATIONAL PARK
Another Canadian national park worth visiting, Forillon National Park is located in the northern Gaspé region of Quebec, and it's the most visited park in the province for good reason. This is thanks to its diverse wildlife and terrain, situated along the Gulf of St. Lawrence, where animals like seals and moose are commonplace. It's a charming park that also boasts waterfalls, old-timey general stores, sky-high peaks with panoramic ocean vistas. Before it became a national park, Forillon was populated by fishing villages and logging companies, both of which you can learn about at the historic Hyman Store. The park's northern portion is where you'll find the best hiking trails, including Cap-Bon-Ami, an arduous (but worthwhile) ascent to one of Forillon's park's tallest peaks. En route, you'll pass through beautiful boreal forests and alongside numerous overlooks, which might afford the opportunity to spot seals and whales down below.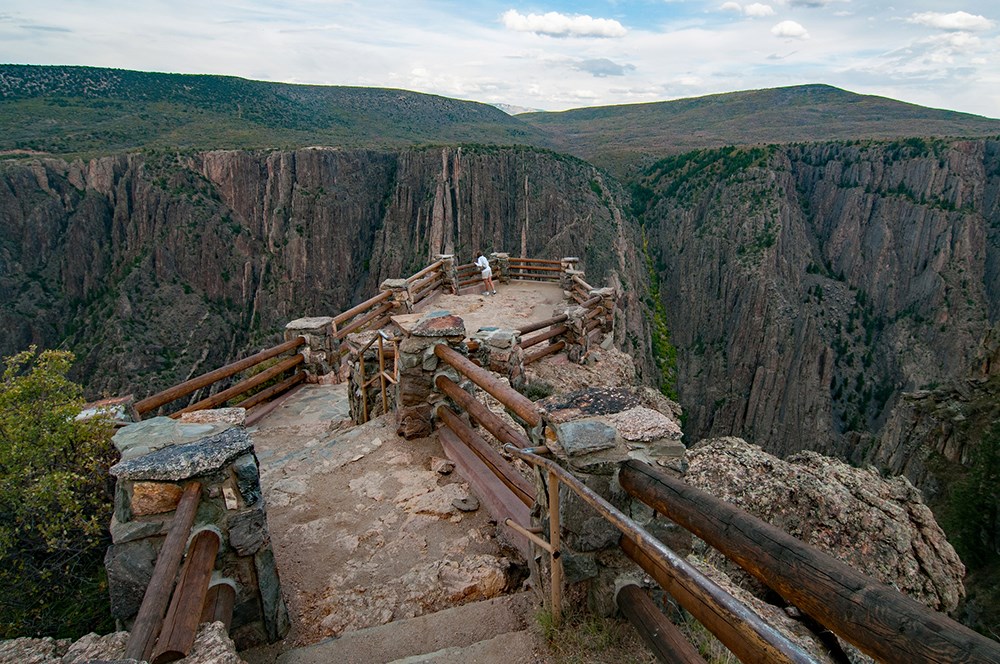 18. BLACK CANYON OF THE GUNNISON NATIONAL PARK
Sure, Rocky Mountain National Park is a worthwhile destination any year, but when it comes to Colorado parks, Black Canyon of the Gunnison is easily the more underrated. Make 2022 the year you check this one off your list, renowned for its namesake canyon and the roaring river down below that carved it. Located in western Colorado, the park has one of the steepest and deepest canyons in America, earning its title from the ominous fact that it's almost constantly hidden in its own shadow throughout the day. The South Rim of the canyon is the most popular and accessible area, home to the primary place to visit, numerous hiking trails, and multiple overlooks. There are also trails that'll take you down to the canyon floor, for those unafraid of heights or intense elevation gain. Fear not, though, because several trails along the rim are far less rigorous and no less beautiful.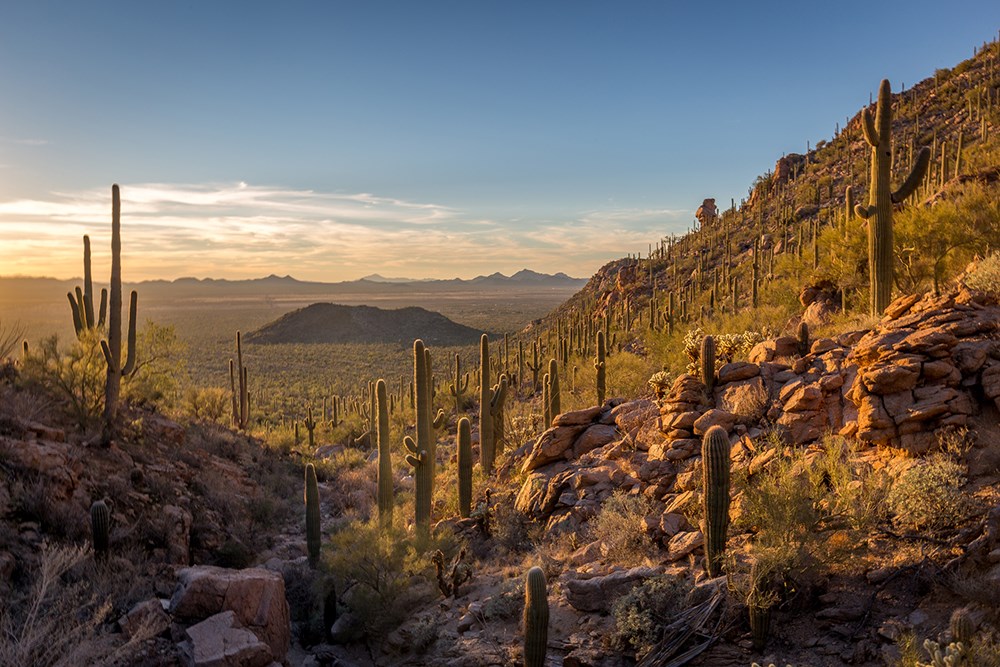 19. TUCSON, ARIZONA
It'd be easy to visit Tucson and do nothing but explore Saguaro National Park, which bookends the Arizona city on the east and west. But the city itself is worth exploring all its own, and is a gorgeous place to visit. For one, it was the first U.S. city to earn the designation as a UNESCO City of Gastronomy, which speaks to the incredible and vibrant food scene here, especially for its local Sonoran ingredients and top-tier Mexican food. Try for yourself at old-school gems like El Charro Cafe or new-school sensations like BOCA Tacos y Tequila. The city also has a surprisingly robust vegan and vegetarian scene, as evidenced by thriving restaurants like Tumerico and Beaut Burger. Tucson is also teeming with museums, adobe-style architecture, street art, and urban trails along dry riverbeds and through parks like Loma Verde Park and Tucson Mountain Park, where you're quite likely to spot javelinas. For bar-hopping and vintage shopping, you can't do better than a stroll along bustling Fourth Avenue downtown.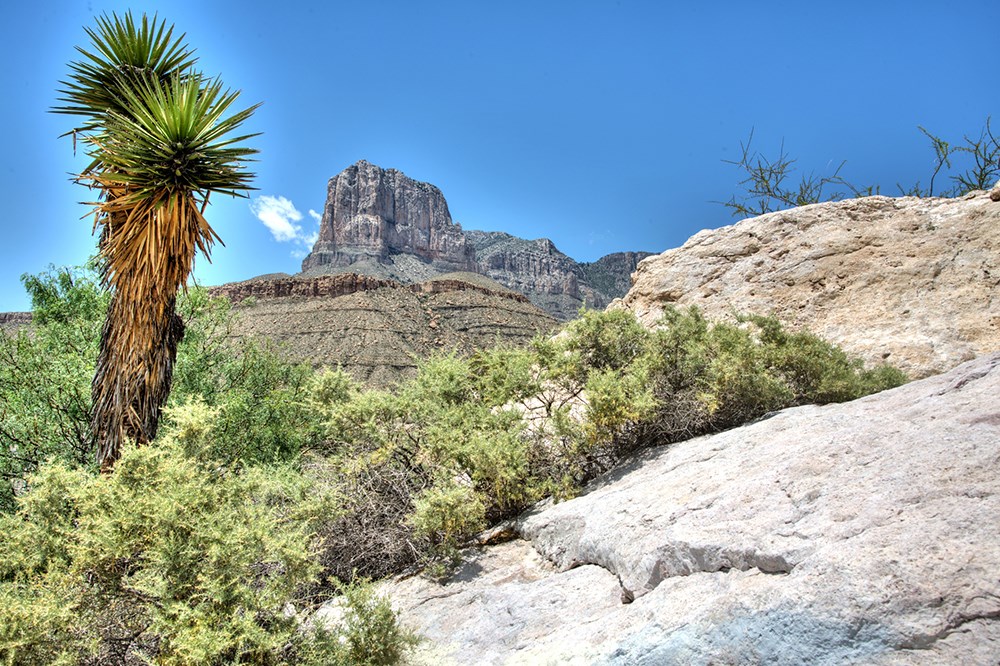 20. GUADALUPE MOUNTAINS NATIONAL PARK
When it comes to underrated national parks, Guadalupe Mountains ranks pretty high up on our list of places to visit. Hidden away in West Texas, an easy drive from New Mexico and Carlsbad Caverns, Guadalupe Mountains is an essential destination for any ardent hiker or desert-dweller, as the park is home to Texas' highest mountains and upwards of 80 miles. Guadalupe Peak, the highest point in the state, is an intense 8.5-mile roundtrip trek with 3,000 feet of elevation gain, but the views from the summit make it entirely worth the hustle. The stunning range in terrain is also shocking, from sky-high peaks to serene springs, quiet canyons, and sugar-white sand dunes.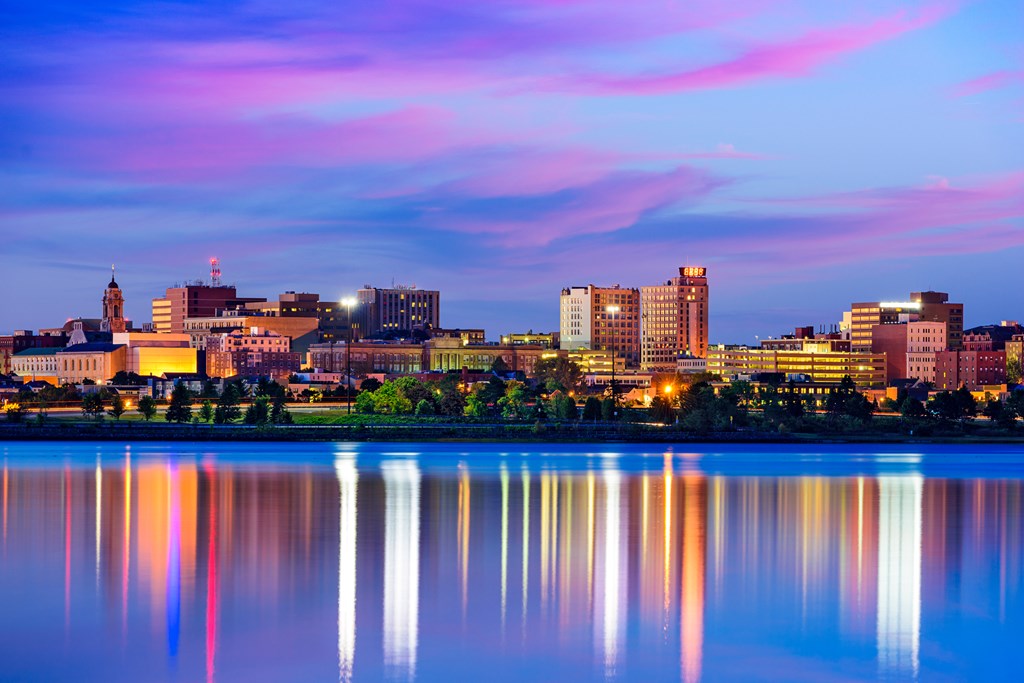 21. PORTLAND, MAINE
2022 is the year you should probably visit that other Portland. Maine's most populous city is a postcard-perfect coastal hotbed of seafood, maritime history, and New England culture, with cobblestone streets and brick buildings for days. For lobster rolls, cocktails, beer, craft coffee, and peerless pastries, Portland has emerged as a foodie mecca in its own right, with must-visit spots like Eventide Oyster Co., Jewel Box, and Tandem Coffee + Bakery among them. The city is also laden with self-guided walking tours, island-hopping, timeworn lighthouses, museums, historic sites, and souvenir shops, so you can stock up on all your nautical New England essentials.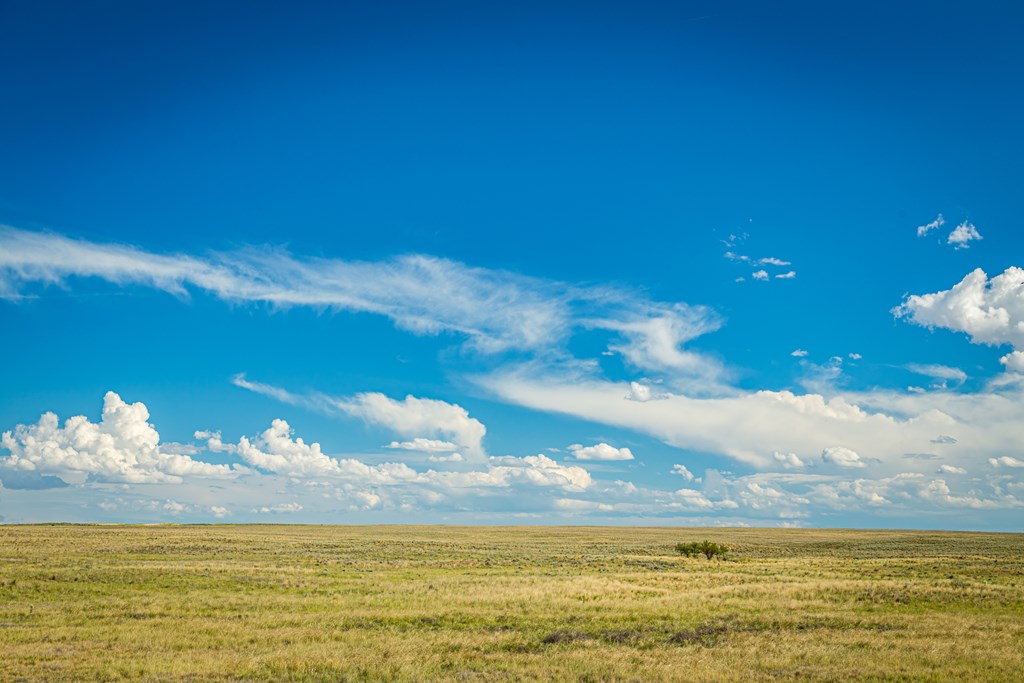 22. DODGE CITY, KANSAS
In terms of quirky Wild West fun, it doesn't get any more iconic — or legit — than Dodge City. Located in a sleepy pocket of southwest Kansas, this adorably dusty town is rich with singular American history and lore, mostly of the Old West variety. Its most notorious as a wild west frontier town, established in the late-1800s when the town was on the rise due to cattle trade. Along with increased visitors came saloons, brothels, and gambling dens, earning Dodge City the nefarious reputation as having more gunfighters than anywhere else in America. Nowadays, thankfully, Dodge City is much quieter and less dangerous, but visitors can drink in the wild west past at the colorful Boot Hill Museum (complete with gunfight re-enactments), the Gunfighters Wax Museum, and Boot Hill Distillery for cocktails made with spirits like gin, bourbon, and white whiskey.